Of course you know your wife or mom is a woman! And women are usually quite sentimental creatures, and you do not have to spend much time with one to realize it. That is what makes giving personalized Mother's Day gifts so rewarding. These unique Mother's Day gifts do more than just show mom how much you care. They often become the keepsake she will treasure for life because they play on her sentimental side.
Personalized Gifts Show Your Thoughtfulness
Being appreciated is one of the most important things most mothers want. Anyone can stop by the grocery store on Mother's Day to grab a bouquet of flowers. On the other hand, buying a Mother's Day gift that is personalized takes thought and planning. You will have to order ahead of time to give this type of gift. This shows that you cared enough to put some thought and effort into the purchase and because most moms will know this they will understand the gift represents much more than just a trinket.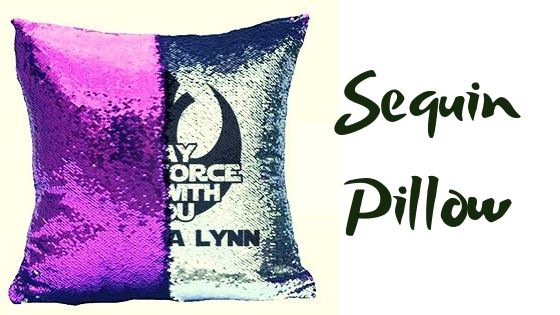 Personalized Gifts Make Treasured Keepsakes
A personalized gift that carries a special phrase or sentiment on it is more than just a vase or knickknack to set on the shelf. It is a treasured keepsake because of the memory and thoughtfulness it contains. Long after the flowers are wilted and the lotions and soaps are gone, a personalized gift, such as the flip sequin pillow for example, will be something that your mom or wife will continue to display and treasure. Depending on the sentiment included on the gift, it may even become something to be passed on from one generation to the next.
Personalized Gifts Create Bragging Rights
Moms like to brag on their families, and one way they do so is to tell other moms what they received on special days. This means that a Mother's Day gift can give your mom or wife bragging rights. Other women will appreciate the sentiment tied up in the gift and mom will be proud to talk about your gift when it is something this personal.
Your mother or wife does more for you every day then you could possibly imagine. Consider personalized Mother's Day gifts if you are looking for something that will show her just how important she is to you. Not only will personalized gifts for her show that you care enough to put some thought and effort into giving a gift, but they will also allow you to give something that will be treasured long after the holiday is past.