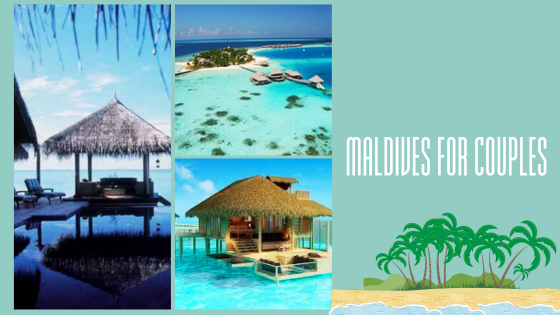 The Maldives, an archipelago nation located in the Indian Ocean, is renowned for its incredible beauty. It's a tropical paradise offering picturesque landscapes of white sandy beaches, crystal clear blue lagoons, and abundant marine life. It's no wonder that this epitome of tranquility, romance, and natural beauty makes for an ideal couple's retreat. Here are reasons why this paradise is the perfect destination for couples.
Romantic Atmosphere
Nothing beats the romance kindled in the secluded paradise of Maldives. The private villas, secluded beaches, and the mesmerizing sunsets pave the way for unforgettable moments. Couples can enjoy dinner under the starlit sky, with the sound of waves caressing the shore, enhancing the experience.
Luxury Accommodation
Maldives is home to some of the most luxurious resorts and guesthouses, each offering unique amenities and experiences. Many resorts offer private pool villas, direct access to the beach, over-water villas, and in-room dining – all designed for a romantic and intimate stay.
Exquisite Cuisine
You also won't be able to resist the Maldivian cuisine, with its exotic flavors of coconuts, fish, and a variety of spices. The diverse range of seafood and Asian fusion dishes available, often served beachside or in over-water dining pavilions, adds to the unique dining experience.
Numerous Activities
The Maldives may seem like a laid-back destination, but it packs a punch when it comes to activities to fill your day. From scuba diving and snorkeling among vibrant coral reefs to surfing in some of the world's most renowned surf breaks, water-sports lovers are in for a treat.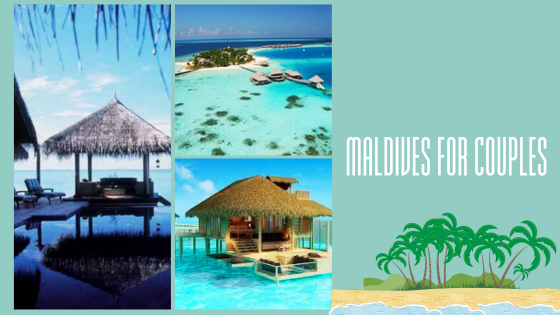 Spa Treatments
Maldivian resorts are well-known for their exceptional spa facilities. Many resorts incorporate traditional Maldivian healing methods into their spa treatments. Thus, couples can indulge in rejuvenating spa treatments amidst the tranquil and beautiful surroundings.
Eco-Tourism Initiatives
The Maldives is at the forefront of eco-conscious travel. Many resorts have robust eco-tourism policies in place, such as water conservation, waste recycling, and energy efficiency initiatives. These are complemented by eco-friendly activities like coral planting, turtle conservation, and even opportunities to meet with a Marine Biologist to understand more about the marine life and ecosystems of the Maldives.
How To Find The Best Maldives Packages For Couples
Finding the best Maldives packages for couples is not an easy task. There are many factors to consider when choosing a resort, such as location, facilities and activities available, room categories and price range. Couples should also make sure that their chosen resort is suitable for them—so do your research beforehand.
Pickyourtrail is a great resource for finding and booking the best Maldives packages for couple. The website has a large selection of resorts to choose from, as well as information on the different islands in the Maldives. It also lists some great travel tips for couples planning their first trip to this idyllic tropical island paradise.
In Conclusion
The Maldives offers an unparalleled blend of natural beauty, luxury, and serenity that has a way of enchanting couples. Its seclusion offers a privacy level that's hard to match, allowing couples to soak in each other's company in one of the most beautiful destinations on earth. No matter what you're looking for in a romantic getaway – gorgeous scenery, thrilling activities, unrivaled luxury, or the chance to connect with nature – the Maldives has it all.