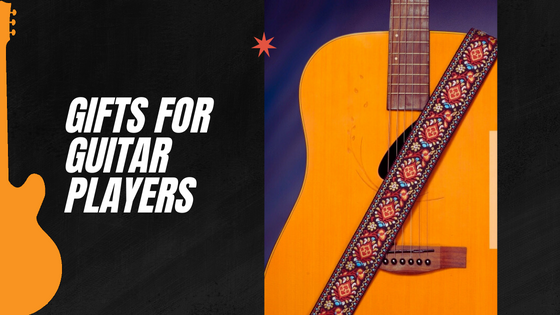 If you're looking for the perfect gift for a guitar player, look no further! We've compiled a list of fantastic gift ideas that cater to musicians of all styles and skill levels. From essential gear they'll use every day to unique, personalized touches – there's something in this list that's sure to make any guitar player smile.
Can't-Go-Wrong Items
These items are absolute essentials for any guitar player, and you really can't go wrong gifting them:
Strings: Guitar strings need regular changing, so a high-quality set of strings like Ernie Ball, D'Addario, or Elixir is always appreciated.
Picks: Finding out their favorite pick thickness and brand can make this a highly valued present. A stack of their preferred picks is a small but thoughtful gesture.
Tuners: A reliable tuner is a must-have for any guitarist. Clip-on or pedal tuners, especially from brands like Snark or Boss, are perfect gifts.
Straps: A comfortable and adjustable guitar strap is a practical yet stylish gift. Go the extra mile by choosing one with their favorite music gear brand or a unique design that suits their personality.
Practice Makes Perfect
Help your favorite guitar player keep up with their practice with these handy tools:
Books: Guitar books on technique, theory, or specific songs are fantastic resources. Be sure to pick one that matches their skill level and interests.
Capo: A good-quality capo, like a Kyser or G7th, is an indispensable tool for any guitarist and makes a great gift.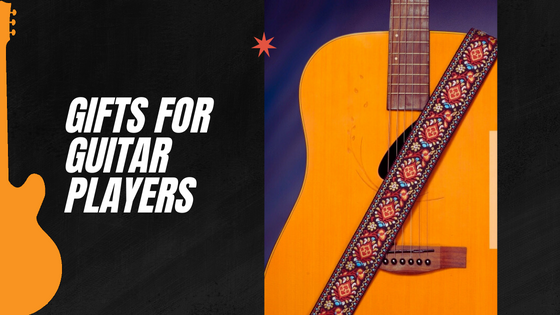 Metronome: A dependable metronome is a musician's best friend, helping them maintain accurate timing while practicing. Try gifting a well-known brand like the Korg MA1 or BOSS DB-90.
Guitar Stand: A sturdy and attractive guitar stand is both practical and stylish, showcasing their cherished instrument while keeping it within easy reach.
Add That Personal Touch
Make your gift extra special with these personalized ideas:
Custom Picks: Customized guitar picks, featuring initials, names, or photos, are a fun and memorable gift. There are plenty of companies that can create these unique picks for you.
Guitar Wall Hangers: Choose a custom or handcrafted guitar hanger instead of a generic one for a touch of elegance and added thoughtfulness.
Artwork: Inspire the guitarist in your life with a gorgeous piece of guitar-related artwork. A beautiful print, sculpture, or painting shows you appreciate their passion.
Gift Cards: If you're not sure which specific item to gift, consider a gift card to their favorite music store. This allows them to choose something they genuinely want and need.
Searching Internet For Gifts For Guitar Players
With the internet at your fingertips, finding an array of gifts for guitar players is easier than ever. Numerous websites offer a variety of unique and practical products for aspiring and experienced guitarists.
Conclusion
Armed with this thoughtful list, you'll no doubt find the perfect gift for the guitar player in your life. Whether you opt for essential gear, support their practice with useful tools, or go the extra mile with a personalized touch, your gift will be treasured and genuinely appreciated.