With the summer over, it is now time to start thinking about storing my boat for the winter. Before storing your boat, it is important to understand how to properly winterize your boat. There are several things you need to do to prepare, for winterizing your boat. The most important is purchasing a marine battery charger, also called an onboard battery charger, to keep your battery in good condition during the long winter months. There are a lot of online shops, like Landrover.com, where you can even read the review about each battery charger so you can make the right choice when buying one.
There are also quite a few things you'll need to do to avoid damage to your boat during the cold winter months. A little bit of maintenance now will ensure your boat is in good condition when next summer rolls around. Some of the things you'll need to winterize your boat are: soap and water, boat wax, a cleaning brush, a pressure washer, antifreeze and a marine battery charger. Here are some things to do to properly winterize your sailboat.
Flush out the outboard engine with fresh water. Wash the engine with soap and water. Drain all fuel from the carburetor. Drain the oil from the engine and replace with clean oil. Change the oil filters. Also drain and refill the transmission oil. Fill the gas tank to avoid any condensation and add stabilizer. Run engine for 15 minutes to get stabilizer into fuel lines. Check for vents and leaks. When the engine is dry lubricate the outside with wax. Remove the batteries.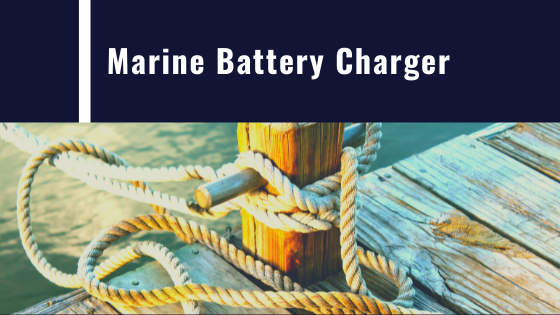 Check all electrical connections and make sure they are in good condition. Use the marine battery chargers or onboard battery chargers to keep the battery fully charged. Clean the outside of the boat with a pressure washer. Inspect the hull and deck for any cracks or damage and repair if needed. Clean all props and rudders. Paint any worn areas. Clean any hardware and fixtures. Wax hull when dry. Pull the mast out and inspect for damage. Carefully check any electrical wiring in mast. Inspect sails and make any needed repairs. Wash and store sail and riggings.
Clean interior of boat thoroughly. Wash down all surfaces. Clean out any refrigerators and appliances. Remove any trash. Clean out bathroom, or head. Properly shut down stove by closing the propane valve and lighting the stove allowing it to burn out. Remove propane from boat. Check propane containers and lines for any damage, repair or replace if needed. Leave all hatches and doors open for ventilation. Drain fresh water system and shower pump and replace with half anti-freeze and half water. Keep water intake seacock closed.
Cover boat with shrink-wrap, plastic tarps, or a custom boat cover. Be sure to leave proper ventilation to keep mold from forming during winter. Use extra lines to be sure the boat is secure.
The warm weather is gone and you're feeling a bit sad having to say goodbye to your friend for the winter. With a little hard work and some preventive maintenance your sailboat will be safe and secure during the off-season. Before you know it summer will be back, and your boat will be in perfect condition. And you'll be back out on the water in no time.