If the rooms in your home have old oak skirting boards, you may be ready to replace them with new ones. Maybe you want to change them because they look outdated, or perhaps the skirting boards have been damaged over the years and you want fresh oak skirting. You may even be installing them for the first time in a room that doesn't currently have them, in order to give the room a new look. Whatever the reason, here are some easy steps for installing oak skirting boards.
First, you will need to take a measurement of the room you are working in, or just measure the old skirting boards. You will use this measurement when you buy new materials from your supplier. It is always a good idea to give yourself a little extra material to work with, in case your measurement is a little bit off the first time.
To remove the old skirting, find the studs with a stud locator. Use a flat-nosed screwdriver in between the skirting and the wall, going as deep as necessary in order to reach the stud. Create a space between the skirting and the wall by pushing on the skirting board. You can use a crowbar to pry it the rest of the way from the wall. Do this all the way around the room until all of the old skirting is removed.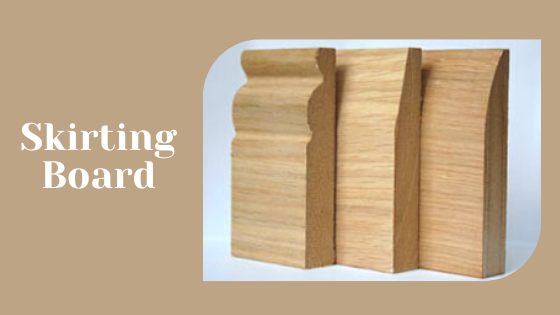 It's a good idea to measure each wall again as you go along, to make sure that you are using the right length of oak skirting for each wall. Remember that you need to create an angle at the end of the oak skirting so that it can connect with the other boards. The end of one board needs to line up with the next, and failing to cut an angle at the end of each board would create a gap in the corner where they come together.
Fit the oak skirting into place. Use the stud locator again to find exactly where the studs are. When you find them, you need to mark them. Use wood screws or nails to attach the oak skirting to your wall. It is important that you securely fasten the oak skirting to the wall in order to prevent it from coming detached later on down the line. Once the board is fitting properly into place and secured, fill the gaps between the skirting and the wall with decorator's caulk.
And that is pretty much it! This tends to be an extremely popular do-it-yourself project, because oak skirting boards are very easy to install, and durable as well. The color also makes the oak skirting aesthetically appealing. Installing oak skirting boards in any room is a pretty simple job, one that any do-it-yourselfer should have no problem with.