One of the most important things in paintball game is the paintball barrel. Made from aluminum materials, paintball lovers usually own minimum two weapons with a different paintball barrel in their collection. Some even have up to five different weaponries. Each weapon has its own characteristic based on the barrel. Different paintball barrel will deliver the different shot result. Longer paintball barrel will bring you a much greater aim and sets your accuracy to a better level. However, on the other hand, the length itself will also create a problem for those who are not familiar with one. Longer paintball barrel usually needs more time to straighten the aiming. Paintball barrel usual range is from about 3 – 31 inches, some even reach 48 inches length. Actually, the length of a paintball barrel depends on the position that we choose on the game. Is it close-range, middle-range or long-range shooter?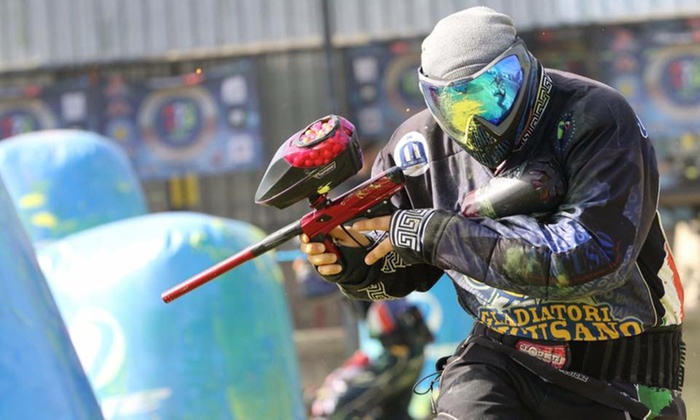 The specifications
There are also few different specifications for a close-range combat, especially for the length of the barrel. Close-range shooter might want to consider on using short paintball barrel weapons, while players who shot from distance should pick the long barrel ones. Each type presents a different characteristic. Short paintball barrels weapon produces softer sound than the long one. Front attackers, who often get involved in close-range combat, should pick weapons with 10 – 12 inches paintball barrel length. Meanwhile, the 12 – 14 inches and 14 – 16 inches paintball barrel weapons are available for middle and back players. However, then again, choosing paintball barrel length size is everyone's privilege. Feel free to choose the size that comforts you most. All specifications are designed to deliver you the pleasure, the fun and excitement of paintball game.
Things to consider
There are two things to consider in choosing paintball barrel for our weapon. The barrel shaft and threading. Don't forget to adjust them with the weapon. If you use certain weapon brand, make sure the barrel shaft and threading came from the same label because any difference on those things will alleviate its optimal use. You should also buy compatible spare parts too in order to properly maintain your gears. For a greater result, you should visit previous shop where you purchase your weapons. By doing so, you will be able to try and directly install the spare parts that fit. There are also some spare parts called small extensions, which play a role as basis. You can lengthen your weapon with a different brand, but don't forget to use the same basis.