Partnering with a reliable white-label wholesale silver jewelry company can be a game-changer for your business. A reputable supplier will not only offer high-quality, stylish products but also provide you with the flexibility to rebrand and sell them under your own brand name. However, with so many options available, selecting the right company can be challenging.
Quality and Craftsmanship
The first and foremost factor to consider when choosing a white-label wholesale silver jewelry company is the quality of their products. Look for a supplier that uses high-grade materials, such as 925 sterling silver and genuine gemstones. Additionally, ensure that the craftsmanship is top-notch, with seamless finishes and intricate designs that reflect your brand's aesthetic.
Customization Options
A reputable white-label wholesale silver jewelry company should offer customization options, such as engraving and personalization, to help you create unique pieces for your customers. This will not only enhance your brand's identity but also make your products more appealing to potential buyers.
Pricing and Profit Margins
As a retailer, it's essential to find a supplier that offers competitive pricing, allowing you to maintain healthy profit margins. Request price lists and discounts for bulk orders from multiple companies and compare them to ensure you're getting the best deal possible.
Minimum Order Quantity (MOQ)
Before partnering with a white-label wholesale silver jewelry company, inquire about their minimum order quantity requirements. A lower MOQ will allow you to test the market and gauge customer demand without tying up significant capital in inventory.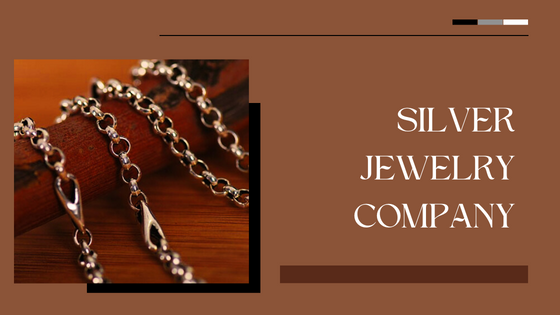 Fast and Reliable Shipping
Timely and dependable shipping is crucial when working with a white-label wholesale silver jewelry company. Look for suppliers that offer fast shipping options and provide tracking information, ensuring that your orders arrive on time and in perfect condition.
Transparent Communication and Customer Support
A successful partnership with a wholesale supplier relies on clear communication and excellent customer support. Choose a company that is easy to reach, responsive to your inquiries, and attentive to your needs. This will ensure that any issues that arise can be resolved quickly and efficiently.
Positive Reviews and Testimonials
Lastly, do your research and read reviews and testimonials from other businesses that have worked with the company. This will give you a better understanding of the supplier's reputation, quality of products, and overall reliability.
If you are looking for the best white-label wholesale silver jewelry company, look no further than ELF Co. Ltd.. ELF Co. Ltd. has been providing high-quality wholesale silver jewelry for over 20 years. Their products are both affordable and beautiful, making them an ideal choice for retailers of all types and sizes.
Conclusion
Wholesale silver jewelry is a great way to attract new customers and boost sales. It can be difficult to find quality wholesale silver jewelry, however, which is why ELF Co. Ltd. has been in business for over 20 years. If you are looking for a company that offers high-quality products at affordable prices, look no further than ELF Co. Ltd..