The exhilaration of cycling goes beyond merely reaching a certain location. It's also about the speed at which it gets you there. For avid riders seeking an electric ride that effortlessly combines speed with durability, the Macfox-X1 Fat Tire Electric Bike shines as a premier choice. In this article, we delve into the top speed the Macfox-X1 can achieve and the factors underpinning this performance, while also examining its range and other defining features.
Speed, Power, and Reliable Components
With a remarkable top speed of 25 mph, the Macfox-X1 Fat Tire Electric Bike stands out from the crowd, catering to speed enthusiasts. The Macfox-X1 owes its impressive speed to a combination of powerful components, including its 500W/H (48V 10.4ah) Lithium-ion battery and robust 500w nominal / 750w peak motor. These efficient and dependable components do not only ensure that you can reach top speeds comfortably but also maintain them throughout your ride.
Pedal Assist & Throttle Features
Beyond its essential components, the Macfox-X1 also features a twist throttle, giving riders precise control over their speed. With the simple twist of the wrist, riders can regulate their speed effortlessly and maintain a consistent pace. Additionally, the e-bike incorporates a pedal-assist system, allowing users to fine-tune their cycling efforts in tandem with the motor's output. These user-friendly features warrant a personalized cycling experience, making it the best commuter ebike that adapts to riders' changing needs.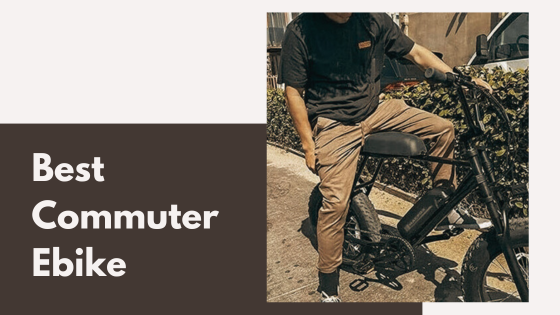 Range and Multiple Gears
The Macfox-X1's range is another highlight of this electric bike. While riding at the highest speed in third gear, the range can reach up to an impressive 38+ miles on a single battery charge. With a dual battery setup, the range can be extended further, reaching a remarkable 76+ miles, significantly increasing the potential for long expeditions and spirited adventures. The Macfox-X1's single-speed gearing and rear derailleur also contribute to the bike's streamlined design and enhance its performance while keeping it low-maintenance.
Balanced Design and Rider Weight Limit
When assessing the speed of an electric bike, it's essential to account for the weight of the vehicle and rider. The Macfox-X1 weighs 65 lbs and boasts a rider weight limit of 220 lbs. The bike's carefully designed steel frame ensures outstanding strength and resilience to handle the increased speed and rider weight, ensuring a well-balanced and enjoyable riding experience.
Safety and Durability
The Macfox-X1 e-bike is equipped with mechanical disc brakes, offering strong and responsive stopping power, a critical factor when considering the top speed capabilities of this bike. The fat 20″x 4.0″ CST tires also contribute to safety and durability. With their broader profile, these tires provide a stable and comfortable ride across a variety of terrains. Furthermore, the LCD headlight helps illuminate the road ahead during low-light situations, ensuring increased visibility and ride safety.
In Summary
The Macfox-X1 Fat Tire Electric Bike deftly intertwines power and performance, reaching a top speed of 25 mph. Its robust motor, reliable battery, and user-friendly features like the twist throttle and pedal-assist system make the Macfox-X1 a powerhouse of both speed and user control. With an impressive range of up to 38+ miles on a single charge (76+ on a dual battery setup), the potential for long-distance adventures is always within reach. Supporting its speed and performance are reliable mechanical disc brakes, durable fat tires, and a sturdy steel frame, ensuring that safety and convenience never take a backseat. For those seeking an electric bike that can effortlessly keep up with their need for speed, the Macfox-X1 Fat Tire Electric Bike emerges as an unrivaled choice.