Leadership coaching has taken the business world by storm, with countless individuals looking to hone their leadership skills and companies aiming to invest in this area for their employees. An effective leadership coaching certificate program provides the necessary tools for future coaches to be successful in guiding others towards optimal decision-making, communication, and personal growth, thereby creating a tangible impact on the overall performance of an organization.
Theoretical Knowledge
The backbone of an effective leadership coaching program is its strong theoretical foundation. Participants need to grasp core concepts such as:
Leadership styles and their impact on the organization
Emotional intelligence
Organizational culture and its influence on leadership
Goal setting, time management, and delegation
Conflict resolution, negotiation, and decision-making skills
Cross-cultural communication and diversity
Equipped with this knowledge, aspiring coaches can understand the intricacies of leadership, identify areas of improvement, and help clients harness their leadership potential.
Practical Components
Theory alone does not make a great coach. An excellent certificate program incorporates hands-on coaching practice to help students:
Develop active listening, powerful questioning, and effective feedback skills.
Address common challenges faced by leaders.
Apply coaching models and frameworks in real-world scenarios.
Master coaching tools and techniques to create personalized development plans.
By incorporating these practical components, the program ensures that participants become adept at providing impactful coaching sessions, addressing individual needs, and driving meaningful change.
Mentorship Opportunities
A successful coaching program offers participants opportunities to learn from seasoned coaches with extensive industry experience. These mentoring sessions:
Facilitate experiential learning and skill development.
Provide a platform for constructive feedback and continual improvement.
Encourage the exchange of ideas, best practices, and lessons learned.
Foster a supportive network of peers and mentors.
Inclusion of mentorship leads to the creation of well-rounded leadership coaches equipped with the knowledge, skills, and confidence to excel.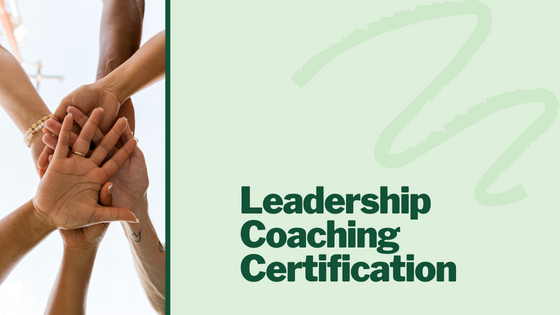 Assessments
Structured assessments are integral to an effective certification program, enabling both participants and instructors to gauge progress and identify areas for development. Assessments typically include:
Written tests to evaluate theoretical knowledge.
Practical coaching sessions showcasing skills and competencies.
Self-assessments to promote self-awareness and growth.
Peer assessments fostering collaboration and support.
Through well-designed evaluations, programs can cultivate a culture of continuous learning and development, ensuring that participants meet the required standards.
Feedback Mechanisms
Feedback is the key to learning and growth. A proficient certification program offers myriad feedback opportunities, such as:
Instructor-led evaluations identifying strengths and areas for improvement.
Group debriefing sessions exchanging experiences and insights.
Mechanisms for addressing participant queries and clarifications.
Regular monitoring and follow-ups for sustained progress.
By facilitating constructive dialogue, a program paves the way for future coaches to be agile, adaptable, and empathetic leaders.
Program Accreditation and Industry Recognition
Lastly, ensuring program accreditation by reputed international coaching organizations instills confidence in its quality and effectiveness. Industry-recognized credentials enable participants to showcase competence, gain credibility, and stand out in today's competitive coaching landscape.
ACT's Coaching Certification Program
ACT Leader's leadership coaching certification programs are designed to equip leaders with the skills and tools necessary to coach their teams and organizations. Their coaching programs are accredited by ICF, the International Coaching Federation, which means that they meet international standards for excellence in coaching education. Their partnership with Brown University and their affiliation with the International Coaching Federation makes them one of the most well-known and respected training organizations in the world.
Conclusion
An Effective Leadership Coaching Certificate Program combines theoretical knowledge with practical application, providing participants with comprehensive coaching skills and the ability to drive change. Through mentorship opportunities, assessments, and feedback mechanisms, leaders can hone their abilities and make a lasting impact. By selecting a program accredited by a recognized association, aspiring coaches can embark on a rewarding career equipped with the requisite tools to succeed.