Often, the term "vegan" gets mixed and mingled with the definition of "vegetarian", so I thought in this article, I would attempt to set the record straight. Firstly, let's discuss the meaning of both the aforementioned terms, and then analyze the differences.
"Vegetarian" is a common classification of people who decide not to eat meat. For whatever reason they may choose, the idea of eating meat in their diet is ruled out, and replaced with mainly vegetables and plant based meat – hence the term "vegetarian" as explained on verygoodbutchers.com. On the other hand, a vegan is someone who goes a step further – eliminating all animal products from their diet. A vegan diet will consist once again of vegetables, but will also avoid things such as eggs, dairy products, etc. Clearly then, we can see the true difference between the two terms, and classify one as simply an extension of the other. As well as these foods, vegans also refuse to wear animal products – such as fur coats, as once again they believe that animal rights and human health are at a loss because of these products.
The Statistics of Vegans
Most of us have heard the term "vegan" or "veganism", but surely most of the general population are unaware of the number of people taking part in this way of life. In this article, I attempt to uncover a few of these vegan statistics, including the number of people taking part in the veganism lifestyle, and the variations between different countries.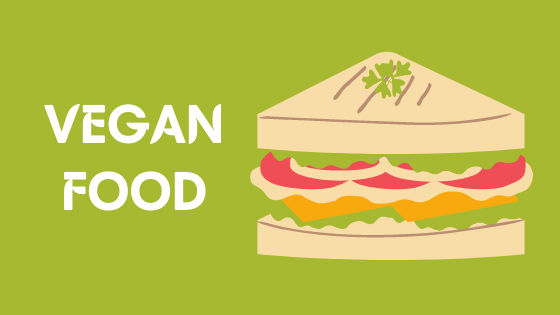 Let's start of with the USA. According to a news website poll, 4% of respondents identified themselves as vegans. Of course, many people get confused with the terms vegan and vegetarian. They are indeed different. However, if you can picture the second aspect of the study – 5% of the people in America who identified themselves as vegetarians also identified themselves as vegans. That would being the true percentage of vegans down to just 0.2% of the population. You can take what you like from these statistics. Across the pacific, the same "true measure" sits at 0.25%, which is actually a sizable difference when you are considering populations of hundreds of millions of people. Whichever way you look at it – it seems veganism is a common and popular lifestyle choice in both countries.
The Ethical Side of Veganism
Whilst many people enjoy consuming their vegetables, others go a step further and make it a part of their lifestyle. Vegetarians and vegans are people who make it a habit to avoid animal related products – vegans more so. The reasons behind this decision vary – but one of the main causes of such action is to put up a stand for animal rights, and promote the cruelty and senseless killings of animals to satisfy the human demand for meat.
Vegans argue that the ways in which animals are slaughtered are extremely inhumane. The quantities of animals killed for consumption and the treatment that animals receive in places such as factory farms is deemed "highly unsatisfactory" for most vegans, and hence they alter their lifestyles in order to voice these views. Many world famous people have promoted the vegan cause, including Jamie Oliver in the UK, who launched his own TV series to discuss the lack of respect that the general public has for meat and animal related products.