Choosing the best backpack for travel is crucial. Making the wrong decision will lead to many problems. For example, you may go for a large traveling backpack, which will force you to deal with the heavy weight. On the other hand, selecting a small travel backpack model may not fit everything you need to carry for your trip. With so many options to choose from you may be confused when choosing the best backpack that is right for you. Here are some of the things to consider before buying best backpack for travel.
Type Of Travel Backpacks
The first consideration to make is the size of the backpack. Today there is a variety of types on the market, variety good quality backpacks, so you need to think about what type you need. You can decide to go for a large travel backpack that you can use to carry everything for multiple seasons or decide to go for a carry-on sized backpack for short travels. Additionally, you can go for a daypack if you are looking for a backpack that you can use to carry your laptop or camera.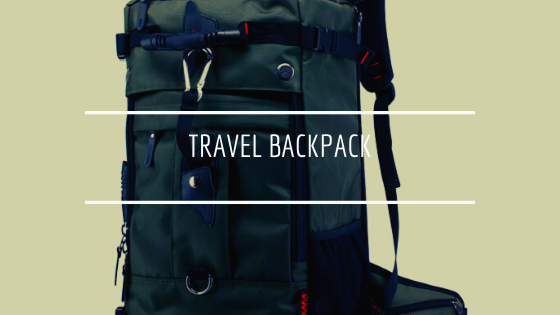 Travel Backpacks Straps Selection
Straps are very crucial elements to consider when selecting the best backpack for travel. Remember this is the part that comes into contact with you. Therefore, choosing a model that has well-built straps will mean that you will have a comfortable fit.
Frame of your travel backpack
Backpacks come with three types of frames external frame backpack, internal frame backpack and non-framed backpack. A backpack with external frame features big poles sticking out. Although they tend to be sturdy, the frame is heavier increasing the general weight of the bag. The internal frame backpacks are better as they tend to be more lightweight and sturdy. A bag with internal frames is lighter and built to carry more weight effortlessly.
Backpack With Compartments
Another consideration to make when choosing the best travel backpack is the number of compartments or hidden compartments. Ensure you go for models with multiple compartments or lots of pockets. Selecting a model with just one compartment can be annoying since you do not have a place to keep items that you need to access quickly.
Backpack Material Types
The best backpack for travel is constructed using high-quality materials to enhance both their durability and performance. The construction materials should have the ability to resist wear and tear for durability. Another essential aspect is the waterproof ability. Although it is not a must to go for materials that are fully waterproof, the material should be somehow resistant to water to avoid getting your belongings wet should you be caught in the rain.