Setting up your autoresponder series is just the first step in creating your marketing and sales funnel. The idea is to take your visitors to your blog or other website from where they are the day they find to closer to where they will see you as the person who can help them to achieve their goals. The way we do this is to set up a marketing and sales funnel to connect and build relationships with our visitors.
There are a lot of tools online both free and paid for creating sales funnels, free versions are looking pretty simple, don't have much options to tweek and they don't convert well. While the paid ones, such as Clickfunnels, will give you much more options to convince your visitors to buy. You can check how much does Clickfunnels cost and read the full Clickfunnels reviews online.
A visitor is someone who finds you on the Internet and sees that you have something to offer them on their topic. You have less than a minute to turn that visitor into someone who is a prospect for your products and services. The way you do that is by having an appealing site, a catchy headline, and an irresistible free giveaway.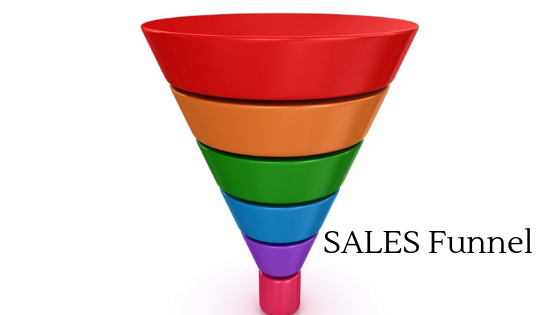 An appealing site does not mean one that is expensive to set up by a professional web designer. It simply means that you have taken the time to set up a WordPress site that is easy to navigate, has a picture of you, and clearly states who you are and what you do. All of this needs to be above the fold, meaning that it can be easily read before the reader has to scroll further down on the page.
The catchy headline can be your tag line, a blog post title, or a traditional headline on an opt in page. The idea with this is to help the visitor picture themselves with what you are talking about in your copy. For example, if your niche is scuba diving family vacations you may want to say:
"Imagine being able to take your family on a scuba vacation this summer that they will remember forever."
If your visitor can picture themselves and their family in the water in Hawaii, they have just become a prospect. The next step is to offer them a free giveaway that is congruent with what you want to achieve with your site. In the above example, you may want to offer a report or checklist containing the steps you need to take to plan a family scuba diving vacation for maximum fun and minimal cost.
This could be just a few pages in length, and would contain all kinds of helpful information and tips on how to do this. At the end of your checklist or report include a call to action to encourage your prospect to take the next step in your marketing funnel. Your goal is to take them from visitor to prospect to client as quickly as possible.