Working with concrete needs an experienced hand and that comes in from months, even years of practice. Moreover, when small errors made while setting the concrete in proper places add up, the entire effort culminates into one major goof up and you will end up with a complete mess and opting for a professional then will almost double the costs. Which is why it is highly recommended that one leaves this job to the St Pete, FL professionals and hires a company to get a good quality concrete driveway completed on time.
Hiring Contractors
Hiring a good concrete contractor St Pete, FL for your office or residential concrete driveway will not be very expensive today. With an increasing competition, the chances of getting a good affordable deal are very high.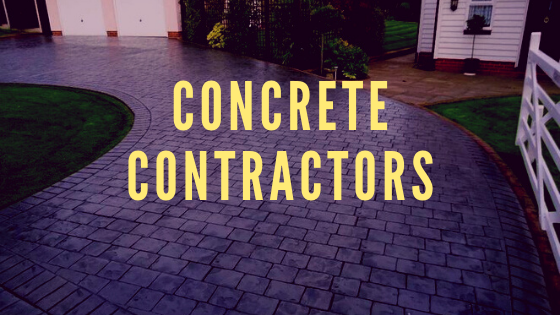 Cost Implications
Now one needs to keep in mind that the costs can go up as the same depends upon a variety of factors such as:
The type and quality of materials used
The length and width of the concrete driveway
The nature of the surface on which the driveway has to be laid upon
The aesthetic aspects of the project
The number of cosmetic changes and options that one desires to be implemented on the concrete driveway
Bearing these aspects in mind, the initial costs of getting a concrete driveway can range anywhere between seven hundred dollars to as high as ten thousand dollars.
Durability
A concrete driveway designed by expert contracting companies will easily last for two to three decades without requiring any major repairs or overhauling. Even when you do need to get repairs done in cases of accidental damage to the driveway because of a collision, lightning, or a falling tree, you can approach your contracting company as they can help you liaison with insurance companies so as to recover the costs of repairs and replacements. Good companies will also help you to minimize the cost implications and give you a clear and transparent picture.
Asphalt Driveways versus Concrete Driveways
Often people in rural areas prefer to get driveways made of asphalt instead of concrete as the former is cheaper in terms of costs to building. Even repairs of asphalt roads are much cheaper as compared to concrete. And with asphalt seal coating, these roads and driveways last for quite a long time though not as long as their concrete counterparts. Moreover, since the areas are often known to fall outside the limits of city codes, asphalt driveways are good to go and there are no legal implications against them.
But then again, one should not ignore the fact that the chemical composition of concrete makes it far more durable as compared to asphalt. For those who prefer their driveways to last long and not have a pot-hole ridden ride, concrete should be the most preferred option.
Also, one should not ignore the fact that concrete provides a much better grip to vehicles in rough whether and this enhances the safety of the road and protects vehicles from accidents. It is even known to protect the soil on your lawn from getting eroded which is an added advantage!